CURRENT ADVICE NOTE FOR HOME OWNERS INTENDING TO ERECT A BUILDING OR ERECT AN EXTENSION UNDER PERMITTED DEVELOPMENT: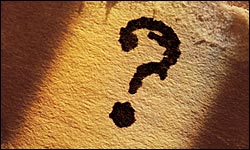 All home owners are advised to obtain A Certificate of Lawful Development before they build anything as the new Permitted Development Legislation is full of holes and open to much interpretation.
Without this legal Council confirmation you are exposed to the current vagaries of the system which involve you at best applying retrospectively for Planning Consent or knocking it down with complete removal at worst.
A Certificate of Lawful Development (commonly known as a Certificate of Lawfulness) is a legally binding confirmation document from the Council that the scheme is indeed outside of formal Planning Control and can be built under the sites Permitted Development allowances.
There are fees and costs associated with this route as you will need to obtain scaled drawings from a Design Agent who is experienced in such matters.
There is also a Council fee for the application which is usually half the cost of a formal Planning Application.
---
QUOTE: "Bureaucrats write memoranda both because they appear to be busy when they are writing and because the memos, once written, immediately become proof that they were busy"
---
Another route is to obtain an informal opinion from the Planning Department. This is where you write in with a sketch scheme and explanatory notes requesting the Councils opinion as to whether or not the scheme requires Planning Permission.
Regretfully, this helpful 'pro-active' route from the Planning Department is becoming increasingly distant. Each Council is entitled to decide how they are to handle general enquires from the public or their Agents and most Councils now adopt the following procedures:
To refuse to answer such queries and simply refer you to the Certificate of Lawful development application and refuse to offer informal advice or...
To request a fee for a more formal structured approach to answering your informal query.
Some Local Authority Planning Departments offer both routes. The former is legally binding on the Council and may take 8 weeks. The latter option is not legally binding, full of Council caveats and will take between 3 to 6 weeks to obtain a response.
Download documents and diagrams of useful
Permitted Development information

---