Official Government Advice - and the real world
All Government web sites state that all homeowners considering erecting a building under the sites Permitted Development allowances should first 'talk' to their local Planning Department for advice on these Permitted Development buildings or installations. However, this is not as plain sailing as they would have you believe.

Here is what the Governments Planning Portal recommend...

"The Planning Portal's general advice is that you should contact your local planning authority and discuss your proposal before any work begins. They will be able to inform you of any reason why the development may not be permitted and if you need to apply for planning permission for all or part of the work".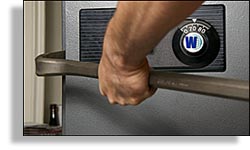 They make it sound so easy and simple don't they!
Well back to reality - the situation in 'most circumstances' is this:-
You will not obtain a 'yes or no' answer to your verbal description of what you want to install over the telephone. They will advise you to write in or submit a Certificate of Lawfulness. many Councils will simply refer you to their web site for further information and forms.
Your will not obtain a 'yes or no' answer by visiting the Council Planning Department and speaking to a Duty Planning Officer. He or she will not be able to easily check all the relevant site history or fully understand the wider implications of your intentions. You will again be advised to write in or apply for a Certificate of Lawful development. You may obtain an 'in principal' opinion that will not stand up in law should it be wrong.
In essence most Planning Departments are now 'risk adverse' to providing such 'ad-hock' advice and in most home owners are not that good at explaining their requirements or the existing site conditions that well either so you cannot blame them really. It does also take a good deal of time to research a site properly in order to give accurate and consistent advice.
Therefore, we would advocate having your scheme professionally drawn up by an experienced Building Designer who will be able to guide you through the process & requirements of a PD home extension or garden building in order to submit a Certificate of Lawfulness application with the Council.
You may even require Formal Building Regulations later on in order to build the scheme so start off on the right foot.
However, you do need to complete your own research to at least 'have an idea' that you can install a building or house extension without formal Planning Permission under Permitted Development and we hope that this web site will be very useful for you in that task.
Here is a schedule of other web sites providing information and content on Permitted Development that you may also find useful.
Spa Covers : We offer quality spa covers in a wide variety of colors and materials.

---
Download documents and diagrams of useful
Permitted Development information

---