FAQ's on Permitted Development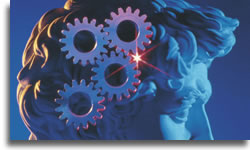 The 'Permitted Development' web site (PD England) is owned and run by the Christopher Hunt Practice ( CHP ) who is an independent Planning & Building Design consultancy specialising in residential development.
Here is a list of frequently asked questions relating to Permitted development. It may not be fully concise but it may answer some of your question before you have to make contact.
---
QUOTE: "Government is the great fiction, through which everybody endeavors to live at the expense of everybody else."
---
Q: I think my scheme is Permitted Development but the council disagree. What should I do?
A: Seek an alternative opinion from an experienced Building Designer or Planning Agent to test your theory. Then obtain a drawing of your intensions and submit a Certificate of Lawful Development to the Council Planning Dept.
Q: I have already built a scheme some time ago and now selling my home. The purchasers surveyor / solicitor is querying whether or not it needed planning - what do I do?
A: If the building / extension is over 4 years old & you can prove it then tell the purchasers Agents that the Council can no longer take action even if it did need planning permission and let sleeping dogs lay. If they persist in obtaining a more formal written confirmation and they will not proceed with the house purchase without such evidence then you will have to provide drawings and submit a Certificate of Lawful Development to the Council.
Q: The Planning Department are refusing to answer my questions whether or not the scheme I want to build is in fact Permitted Development. What should I do next?
A: This is getting more common as time goes on. The council will either have a 'paid for' informal advice route where you will have to provide written details and pay a fee or they will have the more formal legal route for applying for a Certificate of Lawful Development. If you do not want to take a chance then you have no choice but to use one of these two fee paying routes.
Q: My council did tell me over the phone (or via a meeting) that my scheme was permitted development but now it is built they are telling me that it now requires formal planning consent. What do I do?
A: The councils previous advice is informal and as such not legally binding (I wish we could all get away with that caveat!) You have probably fallen into a technical trap. You either adjust the building so that it does comply with a PD building or apply for retrospective planning permission. The Case Planning Officer should be able to give you an indication whether or not they would support the scheme.
Q: I was told a long time ago that my scheme was not a permitted development type of building. I think the new PD criteria may allow it. Will the Planners previous decision prejudice a fresh approach?
A: No. There are now a great many schemes being resurrected that were either refused planning or denied PD now being built under the revised permitted development rules. Do check with your council first though and obtaining a Certificate of lawfulness is recommended.
---
Download documents and diagrams of useful
Permitted Development information

---
[COMMENT0000000018]