Definitions of the permitted development wording.
The 'Permitted Development' wording of the latest GPDO legislation 2008 - 2015 uses lots of terms and phrases that can cause confusion toegther with its interpretation.
Here we try and de-mystify what is 'generally' meant by each clause based upon logic, previous experience and common sense.
That sentence alone means that we are probably out of kilter with the Planners and the DCLG who often live on another planet than the one we know and experience. We may not have it fully correct and it may be challeneged by other parties or experiences.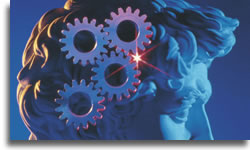 However, you may find our opinions useful in coming to your own conclusions. Please remember that ALWAYS complete and obtain your own Certificate of Lawful development before completing any works on site under Permitted Development.
For an enhanced and detailed explanation / interpretation of the various PD Class Groups you may find this link at 3DGuides very useful. We generally concur with their views on most aspects of PD.