List of useful Web Site Resources and Downloads
Here you can download additional information relating to residential development. We have spent a lot of time researching these links to provide quality downloads that will provide you with a wealth of extra information that may be relevant to your building project.
We accept no responsibility for any third party web sites linked on this page or any of the third party information within these downloads.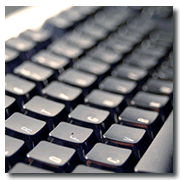 Always seek professional advice from a qualified local Building Designer and Planning Agent prior to embarking on your building project.
Contact The Chartered Institute of Architectural Technologists (CIAT) web site.
Contact The Federation of Master Builders (FMB) web site.
Contact CIC Members (CIC) web site.
Building Design and Construction Services Directory providing information for Architects, Building Services Engineers and Facility Managers - www.buildingdesign.co.uk
UK local government: A-Z of online local and national government: www.open.gov.uk/index/orgindex.htm
An interactive property advice service: www.groundbreaker.net
An alphabetical listing of UK public sector web sites: www.open.gov.uk
Greater London Authority (Mayor of London) web site: www.london.gov.uk
Commission for Architecture and the Built Environment (CABE) site: www.cabe.org.uk
Architectural Technologist in Private Practice: www.christopherhunt.co.uk
Planning weekly news magazine:www.planning.haynet.com
BURA (British Urban Regeneration Association): www.bura.org.uk
Royal Town Planning Institute: www.rtpi.org.uk
Estates Gazette property law service: www.egi.co.uk
English Heritage: www.english-heritage.org.uk
Permitted development guide - from the planning portal
Information on Appeals from the Planning Inspectorate web site: www.planninginspectorate.gov.uk
Submit a Planning Application online - The Planning Portal
Summary of responses from the PD rights consultation - communities.gov web site
Interactive PD guide - From the Planning Portal
Mobile Telephone Masts - A guide from the Planning Portal
Greener Homes - A guide from the Planning Portal
Useful Planning Tools for homeowners - From The Planning Portal
Small Business Guide on Planning - From The Planning Portal
Guidance on common household projects - From the Planning Portal
Glossary of Planning terms and phrases - From The Planning Portal
What your MP's have said in the Commons on the PD changes - From they work for you
Build It Green (UK) Ltd suppliers of Structural Insulated Panels. Structural Insulated Panels
THE Garden Sheds Directory including Summer Buildings, Conservatories, Garages, Log Cabins, Playhouses, Greenhouses and Garden Accessories!! 'Sheds and Timber Buildings from all over the World'
Lawn care business www.lawncaredirectory.com
Extend your home without Planning Permission by using your Permitted Development Rights (October 1st 2008) - www.permitteddevelopment.org
---
Download documents and diagrams of useful
Permitted Development information

---