CLASS H:- The

installation, alteration or replacement of a microwave antenna on a dwellinghouse or within the curtilage of a dwellinghouse. I

nstallation, alteration or replacement of a chimney, flue or soil and vent pipe on a dwellinghouse.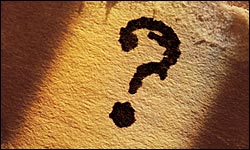 To you and I this means your sky or freesat dish for receiving television transmissions. It also covers any normal aerial. There will be exceptions but this is what it means to most people and extension projects.
The Legislation breaks this down into several classifications that at first hand appear fairly generous but it is not until you read the restrictions, it becomes clear that there are some very definitive constraints.
The Governments approach in their wording is to tell you with a very 'broad brush' what your are allowed to build & then want to install the 'masking tape' to define the areas where the 'broad brush' can only be applied.
We will not repeat the wording of PD legislation here as you can read it for yourself elsewhere on this web site.
The PD rules were up-dated to account for modern technology and changing needs in society. eg -when analogue TV is switched off soon, not all homes will be able to receive a terrestrial digital TV signal and will need a microwave antenna to receive digital TV signals transmitted from a "satellite".
Two antennae are now allowed one of which can be up to 100cm and the other up to 60 cm.

If you have a chimney, only antennae up to 60cm can be installed on it and must be no higher than the top of it or no more than 60 centimetres above the ridge tiles, whichever is the lower.


If you do not have a chimney and you install the antenna on the roof, it must be no higher than the top of the roof.

Sites within article 1(5) land the antennae are not permitted on a chimney, wall or roof slope which both faces onto and is visible from a road or a Broads waterway.