CLASS C:-

Any other alteration to the roof of a dwellinghouse:

-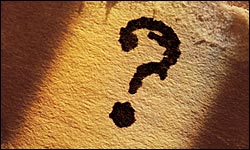 To you and I this means Velux roof lights. There will be exceptions but this is what it means to most people and extension projects. The Legislation breaks this down into several classifications that at first hand appear fairly generous but it is not until you read the restrictions, it becomes clear that there are some very definitive constraints.
The Governments approach in their wording is to tell you with a very 'broad brush' what your are allowed to build & then want to install the 'masking tape' to define the areas where the 'broad briush' can only be applied.
We will not repeat the wording of PD legislation here as you can read it for yourself elsewhere on this web site.
Class C permits loft conversions using just rooflights which do not add a dormers or a hip to gable end extension and therefore do not enlarge the roof in the material sense.
It also applies to where you might be adding a rooflight to an existing conversion, or simply adding a rooflight to an un-converted roof space for natural light to a staorge area for example. Re-roofing with different materials is also permitted under this class of permitted development.
Where a Class B loft conversion is being carried out with dormer windows on the back or side roof slope, it is within Class C that allows any rooflights installed at the same time on the front roof slope for example. Class C works in conjunction with Class B, each permitting their own part of the whole works.

Class C is very useful for 'rooflight only' type loft conversions on article 1(5) land where dormers are not permitted by Class B and where it the Planners may resist such a formal planning application.